Desjardins Speaker Series with Mike Murchison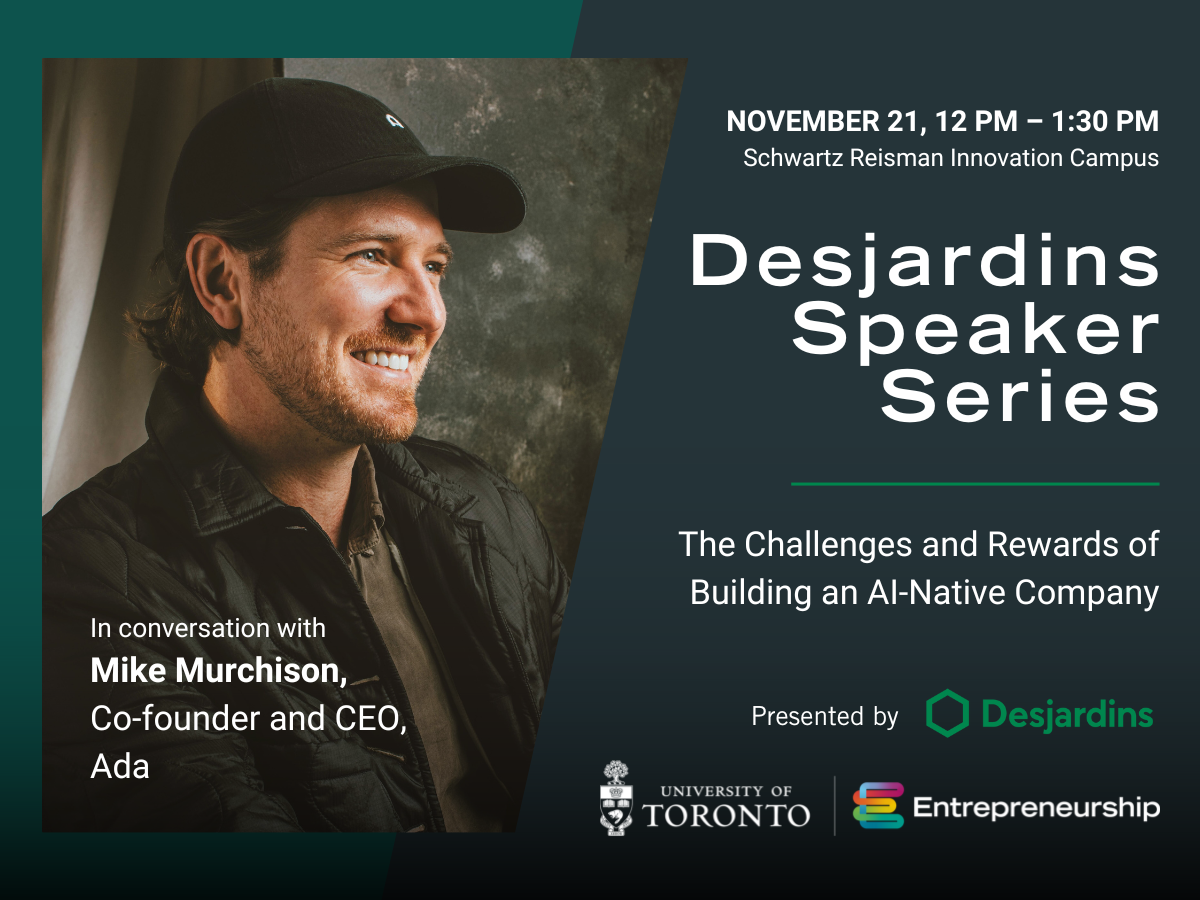 Join members of the U of T community as Mike Murchison (U of T, B Sc. 2012 Alumnus), Co-founder and CEO of Ada, shares his professional journey building an AI-native company on a mission to make customer service extraordinary for everyone.
Mike will discuss his early days in the U of T innovation and AI ecosystem, share advice for future founders, and present his unique take on Canada's role in the AI revolution. He will delve into how companies can evolve with AI by positioning AI as a team member rather than a tool, and break down his vision of AI's impact on business.
This interactive session will include an opportunity for questions from the audience. Please submit your question(s) in advance when you register.
Speaker
Date
Tuesday, November 21, 2023
12:00 pm – 1:30 pm EST
Where
2nd Floor, Schwartz Reisman Innovation Campus, 108 College St, Toronto