Inspire: International Women's Day with Fennella Bruce and Elina Chow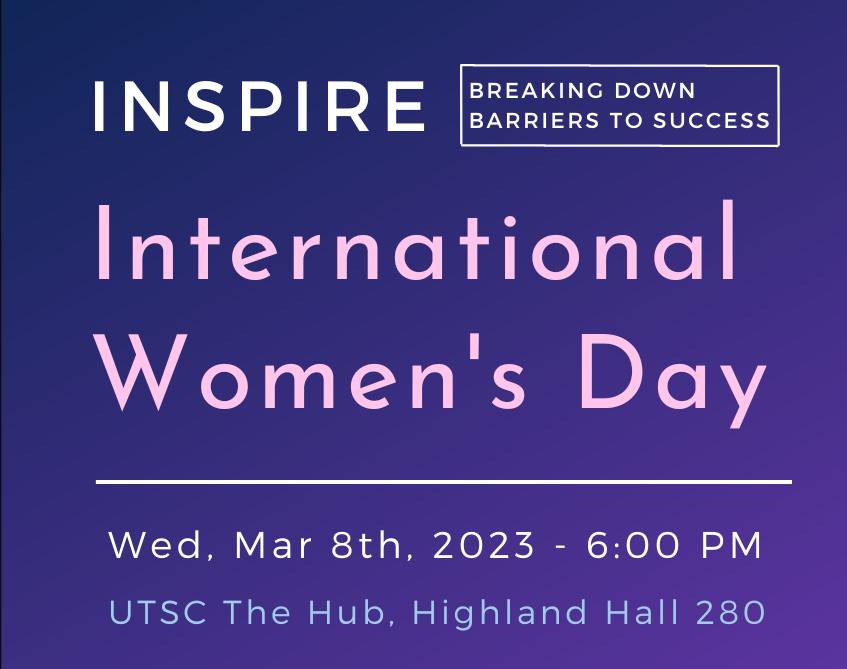 For an International Women's Day special, Jenefer Savoeung interviews Inspiring Leaders and UTSC Alumna: Fennella Bruce and Elina Chow
Fennella Bruce, FKB Media Solutions and FKB Media Productions Inc
A veteran television producer and writer, Fennella Bruce is now at the helm of FKB Media Solutions and FKB Media Productions Inc – a media consulting business and media production house.
Having worked in the field of journalism for over 20 years, Fennella has produced both of Canada's national morning shows – Your Morning and Canada AM. She has been the senior writer or producer at numerous major market television stations including: CTV News Channel, CTV National, CP24, CityTv, Toronto 1 and BET.
For six years, Fennella taught Media Theory at Centennial College and has also served on journalism boards and on many critique juries, including the Canadian Screen Awards and The New York Festivals International TV Broadcasting Awards and recently joined the Canadian Academy of Recording Arts and Sciences as juror for the Juno Awards. She has her Bachelor of Arts from the University of Toronto and her Bachelor of Applied Arts in Journalism from Toronto Metropolitan University, formerly Ryerson University.
Fennella volunteers her time and expertise with Dr. Roz's Healing Place – a centre that aids women and children escaping from violent situations. She served as Vice-President of the Board of Directors and was a Board member for the past four years. She is currently the Vice-President of the Foundation Board of Women in Film and Television.
Fennella was recently named the 2022 Businesswoman of the Year by the Women Empowerment Awards and is one of 2020's 100 Accomplished Black Canadian Women.
Elina Chow, Jot Technologies
Elina Chow is an Alumna of UTSC. She is a serial entrepreneur with 15+ years of experience working with private and publicly-traded companies in Healthcare, Tech and the Metals and Mining. Between 2010 and 2020, Elina founded and operated a boutique marketing and investor relations agency in Toronto that saw a number of clients go public and achieve successful exits for shareholders.
Before becoming the CEO of JotTech, Elina was the VP of Corporate Strategies of Orca Gold Inc., a TSX Venture-listed Canadian gold exploration and development company with a gold project in Africa. While at Orca, Elina led the company's stakeholder relations strategies and financing efforts, facilitated the spin-out of a project to create another listed company and was part of the team that achieved the ultimate acquisition of Orca by an Australian gold producer.
As an active member of UTSC's alumni network, Elina is a donor and supporter of two incubators at the Scarborough Campus, The Bridge and The Hub.
Where
UTSC The Hub, Highland Hall 280
allTags
No allTags saved to the post yet …