Challenging the status quo of plastics: Biomaterials startup erthos announces $6.5 million Series A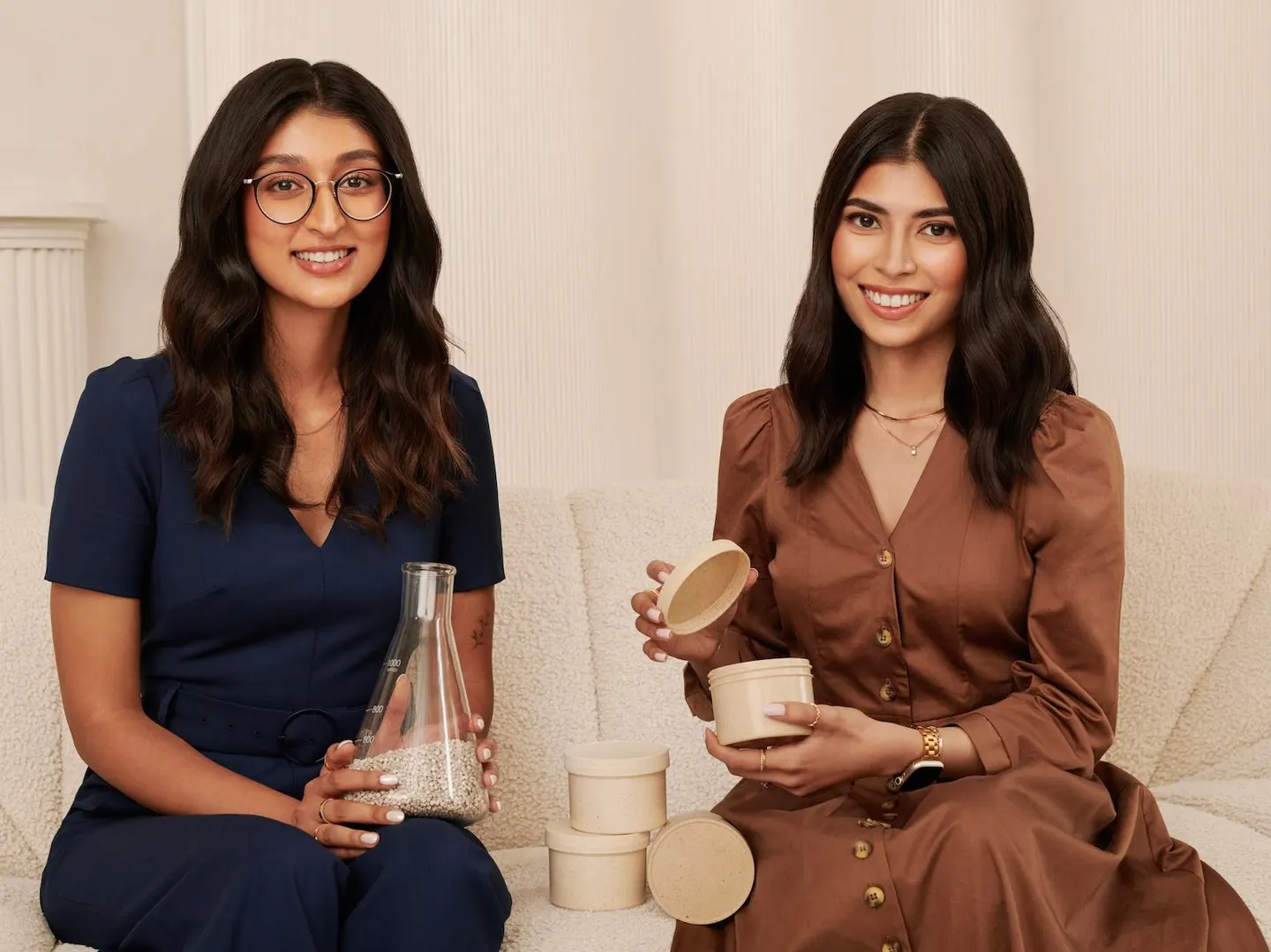 Pioneering biomaterials startup, erthos™, secured $6.5 million in an oversubscribed Series A funding round. With this round, erthos™ has now raised a total of $11.2 million to revolutionize the future of sustainable materials.
CEO Nuha Siddiqui's journey began during her time as a student at the University of Toronto, where she decided to tackle the plastic pollution challenge head-on. Together with co-founder and fellow alumna Kritika Tyagi and their team, they delved into the science of plastics and explored natural alternatives. This research project eventually evolved into erthos™, focused on solving the industrial challenges of raw materials.
Siddiqui highlighted the importance of this funding, saying, "This funding also empowers us to leverage our brand to challenge existing policies and regulations. We are living in a world where recycling rates are declining, and 'forever chemicals' are being widely detected in paper packaging. There are still massive gaps to bridge, and we are eager to collaborate with companies unafraid to disrupt the status quo and recognize the power of biomaterials."
erthos™ is leading the charge in addressing the global plastic pollution crisis, offering a groundbreaking solution with its proprietary plant-based resin that serves as a sustainable alternative to traditional plastics. Notably, erthos™ simultaneously achieved commercial composting certification for both TUV and BPI for their premier line of biomaterials, a groundbreaking milestone.
The funding round was led by Horizons Ventures, most commonly known for its investments in Impossible Foods and Spotify. Wayne Cheng, Portfolio Curator at Horizons Ventures, expressed enthusiasm for the partnership, stating, "We are thrilled to join erthos™ to radically invent new building blocks of single-use plastics by harnessing the power of nature to offer a truly functional, scalable, and compostable solution to our world."
This funding round also welcomed the51 Food & AgTech Fund, Thrive Venture Fund at BDC Capital, European-based Francis Family Fund, Telus Pollinator Fund for Good, DcarbonVC, and Middle Cove Capital. Also participating were existing investors, Golden Ventures and Bee Partners.
Alison Sunstrum, Managing Partner of the51 Food & AgTech Fund, emphasized, "erthos™ is a Women-Led breakthrough against fake 'recyclables and toxic 'compostable' cardboard. Real solutions, real change!" Their resins exhibit not only a reduced carbon footprint but also boast full compostability and mechanical properties akin to standard Polypropylene (PP) and Lower Density Polyethylene (LDPE) used in everyday packaging and consumer goods.